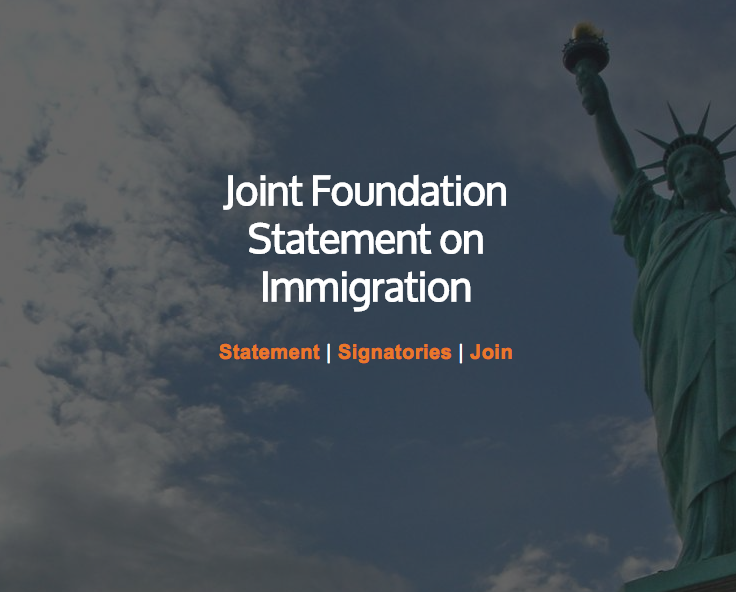 We are proud to be a part of a group of over 50 foundations standing with immigrants and refugees.  The joint statement, put forth by Grantmakers Concerned with Immigrant and Refugee Rights, reads as follows:
The United States stands at a historic crossroads. Founded as a refuge from religious persecution and built by generations of immigrants, our country has … Read more
Standing With Immigrants & Refugees
TWI signs onto Joint Foundation Statement on Immigration
">
.