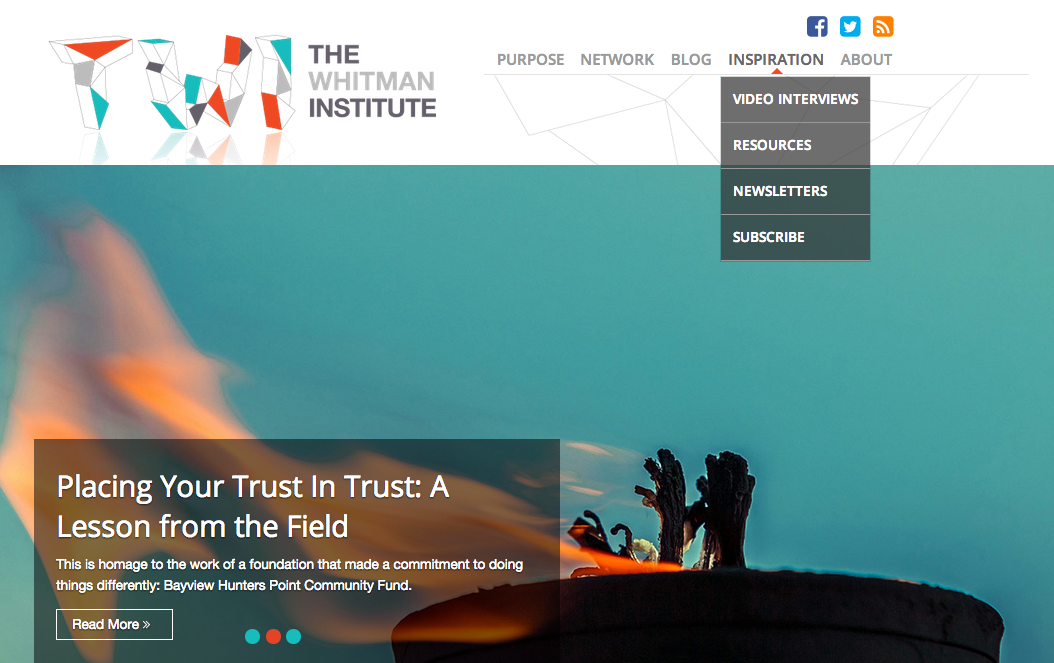 3 Timely Tips for Using TWI's New Website in 2015
As the new year gets rolling, we are excited to present our new website – renewed not only in aesthetic but in purpose and content, namely to champion equity and dialogue in our sector.
We invite you to explore:
Lessons from the Field: We're featuring colleagues who share lessons in promoting relationships, dialogue, and equity in their work and world.  Check out this blog post about Bayview Hunter's Point Community Fund on the value of trust in regional capacity building initiatives. Sign up here for new content alerts.
Making the Implicit Explicit: A key aspect of our investment approach is that we balance multi-year, unrestricted support for core partners with targeted annual grants. In response to inquiries about how we determine core partners, we've made explicit the rationale for our current set of Multi-Year Grants.Just click "learn more" to learn more!
Tools for Trust Based Investing: Under the Inspiration tab, find stories, resources and links on trust based investment. This Grantee Perception Report (conducted by the Center for Effective Philanthropy) helped crystalize our approach. Check out results from a recent field survey on the 9 practices. Perhaps even take the survey yourself, as we'd love your feedback.