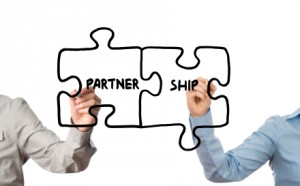 5 Lessons from a Connections Fund About Collaboration
Like many funders, TWI has wondered and experimented with how to creatively enable and support collaboration – cross sector, cross strategy, cross issue, cross movement. Every 18 months or so we host a retreat designed to bring our network of grantees, funder friends, and like hearted colleagues together with the simple intention of building relationships, fostering dialogue, and sharing a restorative weekend. While post-retreat collaboration is not an expectation at these gatherings we have learned that collaboration – in the form of new projects/initiatives, getting support/guidance,  introductions/networking, etc. – has organically emerged and been reported back to us anecdotally.
With that in mind, I was struck by this article about two reports that came out last year: GEO's "Is Grantmaking Getting Any Smarter?" and a study by the Nonprofit Finance Fund that notes the following…
"For all the talk in the nonprofit sector about the importance of collaboration, foundations appear far more keen on collaborating with their peers rather than supporting collaboration among nonprofits. Eighty percent of foundations told researchers it was important for foundations to coordinate resources and actions when working on the same issue. But a majority (53 percent) said they never or rarely support the cost of collaboration among grantees."
This quote reminded me of our last structured attempt to support collaboration (beyond hosting the retreat), which turned out kind of "meh." After our 2012 retreat, TWI created a "Connections Fund" that was intended to support grantees to connect, learn from, and collaborate with each other. While we understand that connection and collaboration have different manifestations, we are addressing them together as they live on the same continuum. 
Here was the offer we extended:
"TWI Connections Fund
As a way to encourage our network to be in relationship we have set aside resources for "connecting." Up to $1,000 per nonprofit organization that attended the retreat is available. For budgetary reasons, we are limiting the eligible organizations to either current or former grantees (a contact list is attached). This resource is an invitation to follow up on conversations you had that weekend, to come together for mutual learning and support, or to just get to know each other and explore possibilities. The funds are unrestricted and can be used for travel, meals, renting space, etc. Configurations can be of any size as long as at least two of you are partnering on an endeavor to connect. Funds are available from August, 2012 until June 30, 2013.
Participation in this fund is completely voluntary and hopefully emergent. We also imagine that these connections may, in fact, require more resources than what we make available. Our aim here is to experiment with how we can support connection and collaboration within the TWI community in ways that move both our individual and our collective work forward."
Our expectation was that many people would take advantage of this offer, so we were surprised when we received relatively few requests to use these funds. That said, we also observed that some grantees did connect in different ways; they just didn't tap into the fund to do so. Clearly, fostering collaboration is not only related to dollars. 
In retrospect, here are a five ways we might restructure our connection and collaboration strategy based on this experience (and learning from our partners who did and did not access these funds):
Establish the budget for the fund, but do not set a cap on specific requests. Our vision was that many in the network would take advantage of it, but in truth the amount offered per group was quite modest. By making a total available, and encouraging larger maximums, that may have freed up interest and creativity in using the funds.
Do not impose a year-long time limit. Some collaborations simmer slowly over time, and we found that those who did apply did not necessarily apply within that calendar year – even though the spark of the collaboration did occur at our retreat.
Offer to host and facilitate follow-up conversations.

 

Sometimes, leaders admitted, the obstacle was not the money or time limits, but their own ability to follow up with each other given the high pressure demands of fundraising, organizational management/governance, and field or movement leadership. 
Ask first. We established the connections fund ourselves, as a board and staff, without surveying our network to discover what might encourage and enable collaboration.

 

We learned since then that canvassing and hearing directly from those we want to serve is vital for the potential usefulness of any initiative.
Be willing to fail in public. Every institution takes a wrong turn or tries something that fails spectacularly.

 

While our connections fund was more a whimper than a bang, we hope that by sharing it, more strategies to support creative collaboration emerge that can be spectacular – whether they end up failing or succeeding.