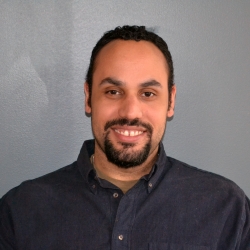 Stanford Social Innovation Review Features Building Movement Project Co-Director
"When grantmakers go looking for feedback from their grantees, they can ask a lot of questions," writes Building Movement Project (BMP) Co-Director Sean Thomas-Breitfeld. "But grilling grantees and listening to them are two different things, and the distinction is as much about intent as impact."
The Stanford Social Innovation Review (SSRI), in partnership with Grantmakers for Effective Organizations, has produced a multi-part series on "Putting Grantees at the Center of Philanthropy."
The series highlights the critical role of grantee inclusion in effective philanthropy from the perspectives of both funders and nonprofit organizations. Thomas-Breitfeld contributed earlier this month about the importance of exchanging knowledge and expertise between grantees and their funders, in both directions.
He says, "If feedback really is a loop, then it's logical for grantees to expect that their time spent on the phone with evaluators, tracking metrics, and filling out surveys will, at a minimum, shape the learning and action of grantmakers."
We particularly appreciate the ways that this piece amplifies both "partnering in a spirit of service" and "solicit and act on feedback," two key elements of our trust based grant-making approach.
Our Partnership
The Whitman Institute proud to be in our fourth year of partnering with the Building Movement Project. Building Movement offers research, tools, training materials and opportunities for partnership to support nonprofit organizations' impact on the communities they serve. In particular, they enhance impact through movement-building for progressive social change.
We hear Thomas-Breitfeld when he addresses all of us grantmakers with his concluding piece of advice: "when you next approach grantees for feedback, start out by honoring the knowledge differential that they have over you and make a commitment to share your learning back to them."