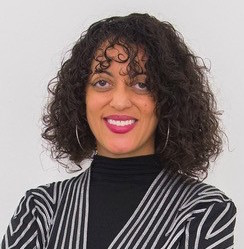 Funder Spotlight: International Women's Health Coalition
When The International Women's Health Coalition came across The Whitman Institute's trust-based model two years ago, Program Officer Erin Williams instantly knew that the framework would help IWHC align its grantmaking practices with its feminist values. Since adopting a deliberately trust-based approach, IWHC now solicits ongoing feedback from grantees and is finding enhanced internal clarity about what it means to be in solidarity with the women's movement. We sat down with Erin Williams (pictured) to get the full scoop.
How does grantmaking fit into IWHC's overall portfolio?
IWHC is a feminist advocacy organization that's been around for almost 35 years. We were founded to advance the sexual and reproductive health and rights (SRHR) of women and girls around the world. We advocate at the United Nations, the World Health Organization and other global bodies and regional spaces to influence international agreements. We also provide grants to feminist and women-led organizations that work on movement building, adolescent girls' rights and access to safe and legal abortion in their own communities, countries, and regions. In 2017, IWHC supported 33 organizations and 79 individual leaders across 40 countries. We are invested in nurturing next generation leadership and in developing young women's policy advocacy skills.
What inspired your changes toward trust-based approach?
From its inception, IWHC has elevated collective action and solidarity, so it was natural that we decided to examine how we do our grantmaking and better articulate our model. When I came across TWI's trust-based framework on Nonprofit AF, I thought to myself "I love this!"  Our Senior Development Advisor, Sara Ferree, and I got on the phone with John and Pia and openly discussed our work and challenges. This conversation really helped us contextualize our grantmaking in a trust-based way. In particular, we saw the 9 core practices of trust-based philanthropy as a concrete way to hold ourselves accountable as a grantmaking team and as an organization. Even though on an individual level the staff already believed in and understood many of the basic principles of trust-in-practice, we didn't have it written down that way. We now have a more formalized, shared understanding of how we approach our grantmaking.
How did you introduce trust-based principles to the rest of your team, and how is it taking root in your work?
In January 2017, I co-organized a grantmaking training where we officially presented the principles of a trust-based approach for feedback. Prior to the training we did a staff survey to get general input on how well (or not) everyone believed we were practicing the various components of trust-based philanthropy. The results were really thought-provoking. For example, we ranked ourselves high on "offering open and responsive communication" and on "providing support beyond the check." In addition, we travel regularly to visit our grantee partners, have built and maintained lots of relationships with feminists in the global South, and read the most up-to-date evidence about women's rights, so we really are "doing our homework" and "partnering in a spirit of service."
However, we didn't rank as high in "unrestricted, multi-year funding" or "simplified and streamlined paperwork." Historically, we've provided 1-year renewable project-based funding, but in a very open-ended way, with lots of flexibility for overhead expenses and budget lines. But the trust-based framework helped us realize that we could be moving towards longer and more general operating support. So we've now done that – and our grantee-partners appreciate it! Plus, we've made significant changes to our proposal and reporting templates. We are asking less questions to reduce the burden on our grantees, but the questions we do ask are less stiff and allow for more creative yet precise reflection about successes and lessons learned. For example, we now ask "Did anything surprise you about doing this work?" As "critical friends" (GrantCraft) we hope to elicit "aha" moments that we can all learn from; advocacy work is long-term, and strategies do shift and change. We hope to get more feedback on our new templates as we roll them out this year.
How did you get the board on board?
We're fortunate that our board places a lot of trust in our president and the staff to implement our advocacy and grantmaking. In September 2017, I presented TWI's trust-based grantmaking model to the board, utilizing two of our grantee-partners as examples that represented "support beyond the check" and "partnering in a spirit of service." It really gave us a chance to explain to our board how we work with our grantee-partners, and how grantmaking gets done—as an art, as a skill. The board was supportive and felt that overall, they now had additional ways to highlight the benefits of a trust-based approach when fundraising on our behalf.
How do you balance a more flexible grantmaking approach with your inherent need to demonstrate results?
We've had a lot of interesting developments and conversations these past few years to better track IWHC's strides toward our outcomes. We've developed an internal Learning, Monitoring, and Evaluation and (LME) team – and we've had discussions about how we can show our contributions to change for women and girls where we work. We've also started to consolidate our grantee partners' work to identify their overall strategies and have developed internal capacity indicators to better support our grantee partners with technical assistance when appropriate. It's also important that as members of a global movement for social change we continue to learn from and educate other donors with regard to how trust and relationships contribute to better and more sustainable results long-term.
How does IWHC benefit?
This is both an internal and external facing process. As an organization we have undertaken internal processes that are fostering enhanced trust among the staff, in addition to fostering trust with grantee-partners. We have facilitated discussions about collaboration, introduced a staff mentorship program, and just did a values articulation exercise as a lead up to our new 5-year strategic planning process this summer. Moreover, all our staff understand what it means to be a grantmaker, and we can all really articulate it now. In essence we have developed a common language across our program, communications, development, and operations teams.
What advice do you have for other funders that are interested in taking steps toward trust-based philanthropy?
I really believe the answers already exist, if you're willing to listen. Think of it as active listening, conscious listening, radical listening, or 'listening as a political act' (East African Sexual Health and Rights Initiative). However you frame it, just do it. And you don't have to make changes all at once, if grantees know you are listening to them and you're committed to slowly chipping away at preexisting or unhelpful processes or structures, they will inherently start to trust you. And that's the first step.
I also mentioned this during a webinar I participated in with Sister Song last year and I think it bears repeating: We know that SRHR work focuses on human rights and equal rights for women and girls. As advocates, we emphasize bodily integrity (the ability to govern your own body), agency and autonomy (the ability to act and control your own decisions) and dignity (that feeling that you have intrinsic value and worth). But I don't think those concepts should stop at a United Nations' negotiation or in the facilitation of safer spaces with adolescent girls. As grantmakers, we have a duty to incorporate these same values into our grantmaking as well. If we all leave a conversation feeling a sense of integrity, agency, autonomy and dignity, we are on the right track. Change really does start with these individual interactions!
About this blog series: This is part of an ongoing series by the Whitman Institute, featuring foundations that practice trust-based philanthropy, that acknowledge the power dynamics and realities facing nonprofits, and that invite more authentic relationships and communication with grantees. If you'd like to be considered for the series or if you have questions about taking steps toward trust-based philanthropy, email us at contact@dev-twi-wp.pantheonsite.io.