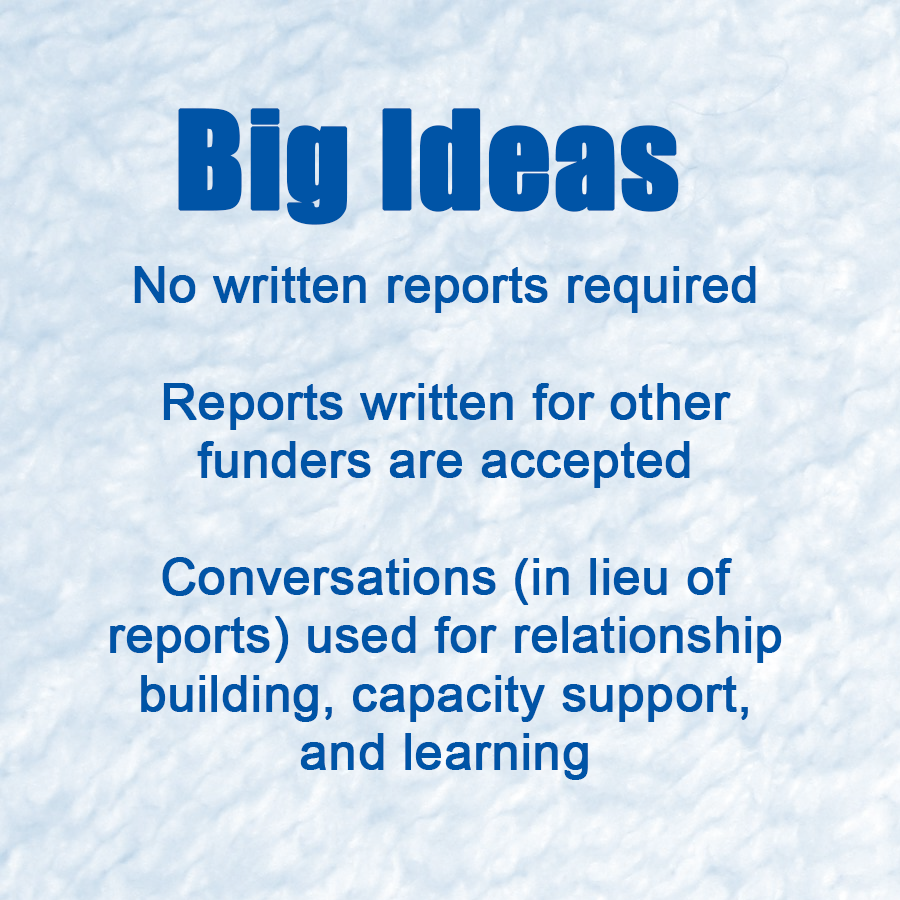 Streamlined Reporting: It's Not Just For Grantees
People often wonder how we are able to understand the impact of our grantmaking when we don't require our grantees to submit formal reports. TWI has learned that streamlined reporting frees up more time for relationship-building and authentic partnership. In fact, what we've experienced is that we're able to learn more from a dialogic approach than we would in a more one-way, top-down reporting process.
To this end, PEAK Insight Journal recently invited us to share more about this as part of their admirable Revisit Reporting series. Despite people advocating for streamlining paperwork for years, foundations in general have been slow to embrace this practice. That said, we're encouraged that, over the past year there seems to be — anecdotally, at least — burgeoning interest from foundations in actually moving in this direction. We hope PEAK's attention to this issue keeps the momentum going.
Read the full interview on the PEAK website here.