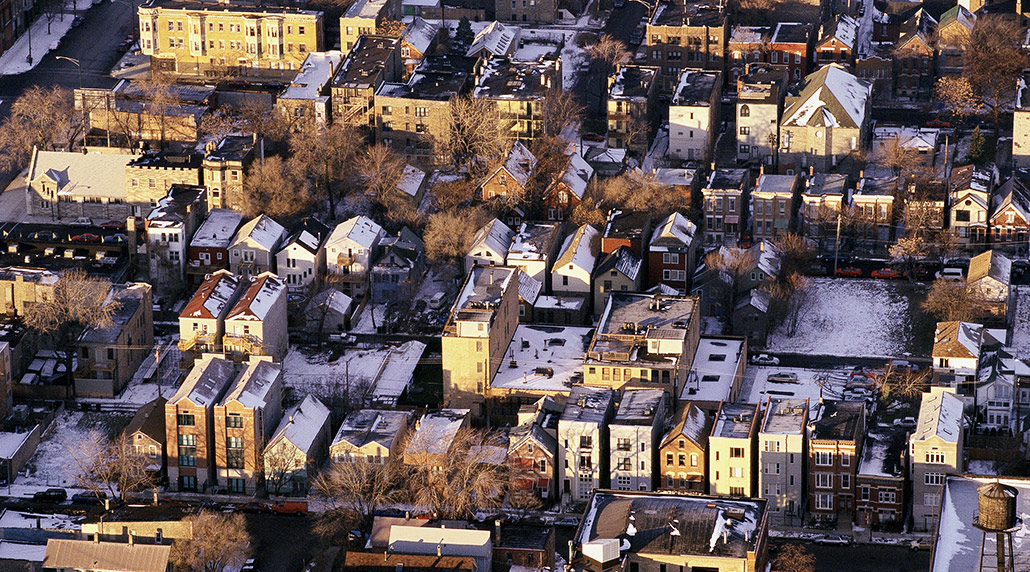 10 Things You Should Know About the Trust's New Strategic Plan
This article was published on October 6th. TWI wanted to repost this article to highlight how many of the actions listed were spurred by listening to their community. Listening is a TWI principle and we love when it is used in practice.
By: The Chicago Community Trust Staff

 

After 100 years, the Trust remains unchanged in its commitment to community. We have defined a new strategic direction which provides us with the right tools to serve the people making our region greater. Here are the key ideas and the biggest changes in the new plan.

1. We heard you. At the Trust, community is at the center of everything we do. During On the Table mealtime conversations, co-workers, neighbors, friends, family and even complete strangers talked about what mattered most to them, their families and their communities. You spoke, we listened. Our new strategic direction is deeply rooted in what we've learned from residents.

2. We want to make the region better by continuing to inspire philanthropy in all its forms. Our goal is to expand our community of generosity, inspiring more residents to share their time, talents and other assets to enrich the quality of life for all residents. The Trust will collaborate with individuals and organizations in new philanthropic opportunities—leveraging our scale and capacity to multiply the effectiveness of each investment.

3. We're supporting civic engagement initiatives—like On the Table—that provide ongoing opportunities for residents to connect and collaborate. We can no longer think about the Trust as only a grant making foundation. The Trust is uniquely positioned to invite, host and sustain the collective engagement of residents in the civic life of our region—on their terms, for our common good.

4. We're changing how we do business with nonprofits and those they serve. This is great news for our partners. We are streamlining our grant making process, to help nonprofits focus on their mission rather than on the administrative burden of grant seeking. We'll still work to build capacity of nonprofits. Successful and established Trust programs that help nonprofits thrive, such as SMART Growth, will continue. The Trust hopes to provide capacity-building support in some form to all nonprofit sectors in the coming years. In addition, the Trust will focus on collaboration, coinvestment and impact for our current and new nonprofit partners to generate new resources and opportunities.

5. We're shifting our focus from programmatic grants to general operating grants to sustain nonprofit organizations committed to addressing chronic needs in our communities.These "GO grants" will allow us to build and strengthen our longstanding partnerships with nonprofit organizations that have track records of success in providing critical services. In many cases, the Trust has funded these organizations year after year. By making "GO grants" renewable, we will provide stability and make it easier for nonprofits to focus on their missions.

[Check out

this video

of Terry Mazany, President and CEO of The Chicago Community Trust, announcing the launch of general operating grants – or GO Grants – that will begin in January 2016]

6. We're providing opportunities to incubate new and emerging organizations, as well as nurture innovative ideas from established organizations. As our work in this space evolves over the next year, the Trust can be nimble in addressing bold new opportunities and urgent needs.

7. We're tackling some of the most pressing issues facing our communities. In addition to supporting the essential needs, the Trust will pursue transformative change in four priority areas: education, economic development, sustainable communities and community vitality. We will support equitable access to post-secondary education, apprenticeships and job training; stimulate regional competitiveness and local economic vitality; advance the growth and resilience of the most disadvantaged communities; and mitigate the impact of racial isolation and inequity to ensure continued regional vitality. In addition to funding, we will drive change by building partnerships that maximize our impact.

8. We'll keep listening. Community voice matters. Our commitment to the region is to keep listening to you and use what we learn to shape how the Trust can best serve the region and its residents. Stay tuned for more information about On the Table 2016 and ongoing opportunities to make your voice heard.

9. We'll keep telling your stories. The Trust is committed to sharing and amplifying yourstories of generosity, compassion and social conscience—in all forms. Together, these countless stories of philanthropy will inspire others to make a difference. Please continue to share your stories with us.

10. We're here for good, committed to making an impact in the next century. No single organization or government agency can respond to all the complex needs of our region, but together we can create a thriving region in which all residents enjoy a high quality of life and opportunities for a better future.