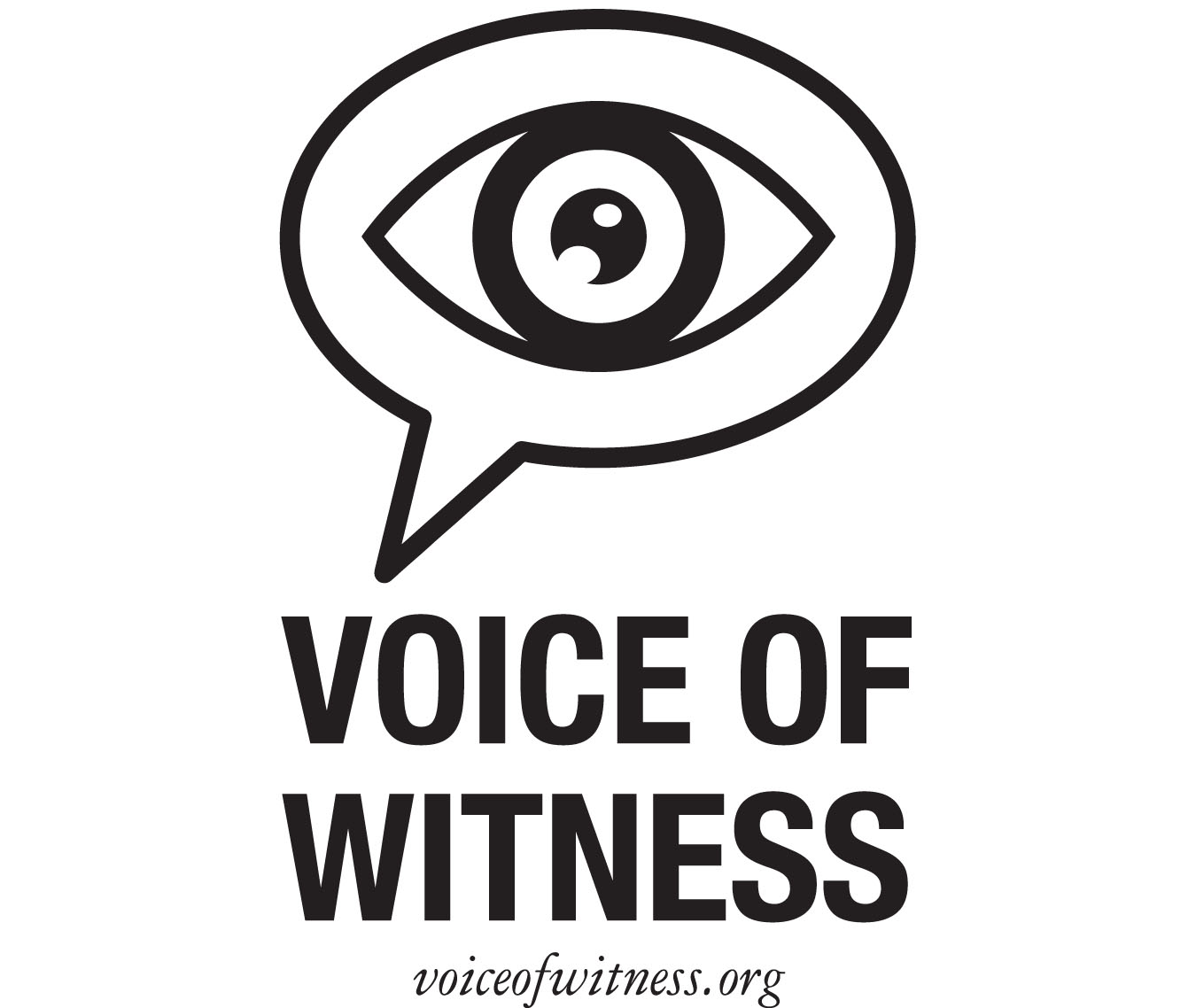 Amplifying Unheard Voices with Long Term Funding Structures
TWI is proud to be one of Voice of Witness's first core funders to provide multi-year support. As Voice of Witness continues to expand, we will continue to support their work and mission, which is "fostering a more nuanced, empathy-based understanding of contemporary human rights crises. We do this by amplifying the voices of men and women most closely affected by injustice, and by providing curricular and training support to educators and invested communities" (Voice of Witness Website, 2015). Over the 10 years that Voice of Witness has been around, their mission has evolved from what they do to why they do it.
Voice of Witness (VoW) works to amplify unheard voices and bring awareness to human rights issues through oral histories. Executive Director, mimi lok, has helped Voice of Witness focus on the why of their work rather than only the what and how. Through her leadership VoW has evolved and expanded their educational programs as well as their mission and how they execute it. Coming from an international, diverse background including studying fine art in university in the UK, being a journalist, and living in Hong Kong–mimi brings a wealth of experience to Voice of Witness books and programs.
Despite the importance and far reach of VoW's work, mimi remembers the challenges of getting grants. Because it was hard for VoW to fit into one designated funding area or category, they found it difficult to get funding–especially multi-year funding. As a hybrid organization built on the tradition of storytelling, VoW works with teachers to incorporate its books and oral history approach into a school's core curriculum while also using its narratives to inform and engage both the broader public and targeted communities about important human rights issues. Though all of this work feeds into their mission and values and "some funders get it straight away…like TWI," mimi says, others don't understand how it all fits together; more specifically, they don't understand how VoW fits into their singly defined funding categories. For an organization that produces oral history books, another challenge is measuring the impact of VoW's work.
Dialogue is a key value and aspect of how VoW works to address these challenges with funders.  They believe the idea is not to change the mind of a funder but rather to have a conversation about how the work is done and what kinds of measurement make sense for everyone involved.
VoW uses the ancient tradition of oral history as a modern medium to educate students and people about issues going on around the world. By reclaiming oral history as a valid and important form of art and information they have created an impressive series of compelling and vibrant real life stories that touch the hearts and reach the minds of a wide spectrum of readers. Although their work may seem indirectly related to social change, it is very effective in tackling inequity in the world. Below mimi lok talks about how equity is embedded in and through the work VoW does.
The Whitman Institute continues to give Voice of Witness multi-year support because 1) we share their belief that oral histories can spark dialogue and connection by putting a human face on inequities and injustices occurring around the world, 2) their books are outstanding in terms of their content and their editorial and journalistic quality, and 3) their programs bring both the books and the process of oral history alive in meaningful ways both in classrooms and communities.