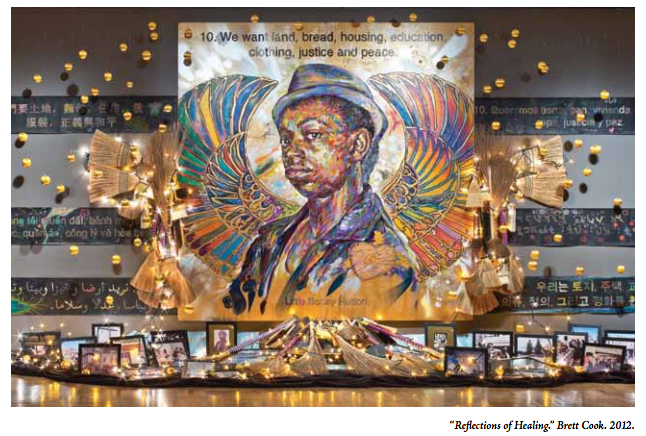 Sunsets With A Purpose: Spending down to lift up equity
I ended my most recent post by saying I thought the field of philanthropy would benefit by hearing more from small foundations about how they practice grantmaking. Shortly thereafter I was directed to a monograph that strongly underscored that point.
Trusting What We Don't Know by Maribel Alvarez is both an insightful reflection on philanthropy and a compelling account of the Open Circle Foundation, an arts-based grantmaker that is spending out in 2015 after operating for 15 years. As such, it offers an instructive model for TWI as we think about our own sunset in 2022.
Starting with the title and ending with a conclusion headed, "Trust as a Revolutionary Practice," there was much that resonated for me with this monograph.
In content it touches on themes familiar to TWI: impact and meaning; developing relationships with grantees; balancing continuing support with seeding new experiments; equity and community engagement; and how art can stretch our imaginations and open up creative avenues for dialogue and change.
In tone I found it challenging and humble; concrete and evocative; questioning and authoritative. Above all, it is generous in spirit and intent.
As we continue with our own inquiry into the different ways we might tell our story (or stories) going forward, I'm grateful to Open Circle for what they model with this report, including:
Showing how a reflective critique of philanthropy can be naturally embedded in a foundation's story, the argument for re-imagining philanthropy organically flowing from the foundation's journey and evolving practice.

Grounding the report in grantees' experience by weaving their voices and perspectives throughout.

Creating an artful report that, through both words and images, brings alive the importance of the type of work and processes the foundation supported.
I sometimes struggle with keeping up with all that is being written about philanthropy. And even when I do, there's the problem of what sticks. For me, Trusting What We Don't Know sticks. I recommend it highly and urge you to engage with both the essay and the website (which will remain live until 2017). I know it's a site I will revisit.
Finally, reading this report got me thinking I need to be much more proactive in searching out the stories of other small to medium sized foundations that have or are spending out. I had to smile then when the latest issue of The Stanford Social Innovation Review came out with a special supplement about the spend out of the Orfalea Fund, another foundation with important things to say to the field as they close their doors. I'll write about this effort in my next post.
In the meantime, please let me know of any foundations spending out you think we should be aware of as I'd like to start exploring through the blog more of these stories of sunsets with a purpose.