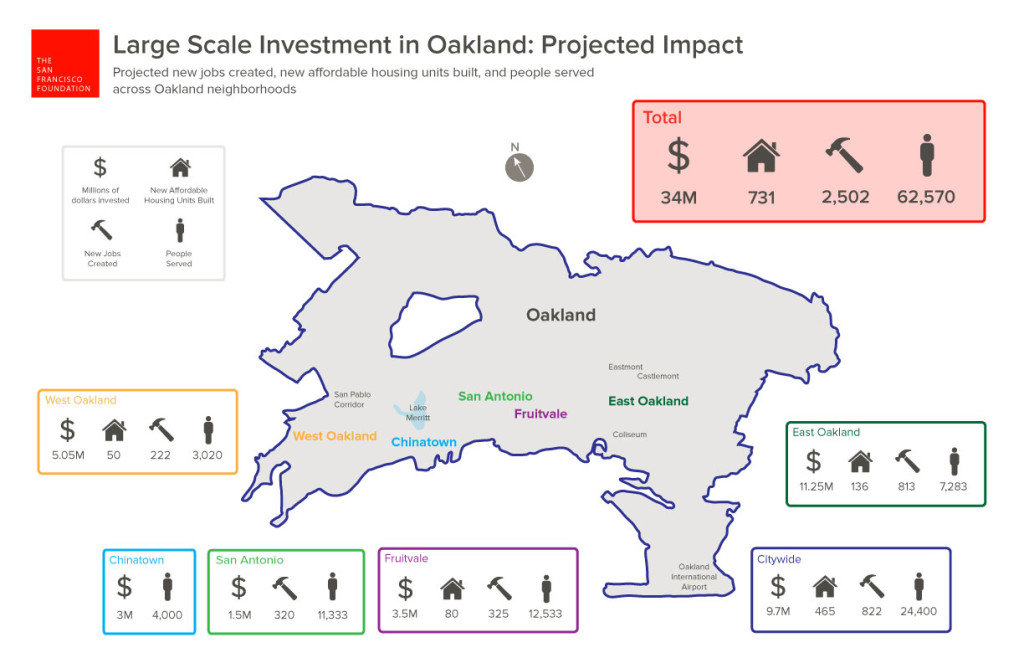 The San Francisco Foundation Makes $34 Million Investment in Oakland
Yesterday The San Francisco Foundation announced a multi-million dollar investment in Oakland that includes several 3 year commitments. We are happy to herald these kinds of big moves, particularly in a beloved city like Oakland where the wealth gap increases in alarming proportion. We look forward to learnings that will inevitably come from this initiative.
Check out the SF Gate announcement here.